Photo courtesy: AP & Getty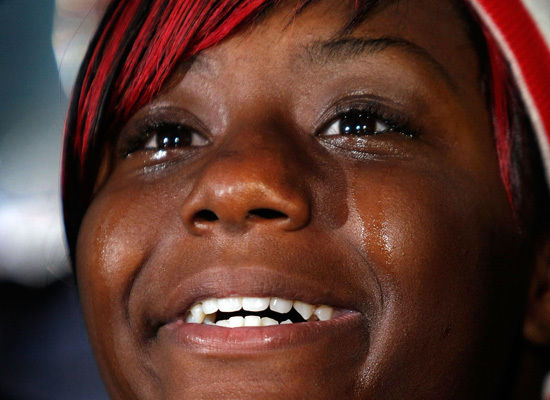 Cleveland, November 2nd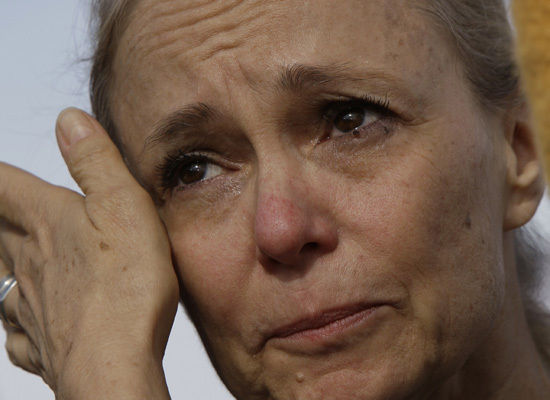 Nevada, November 1st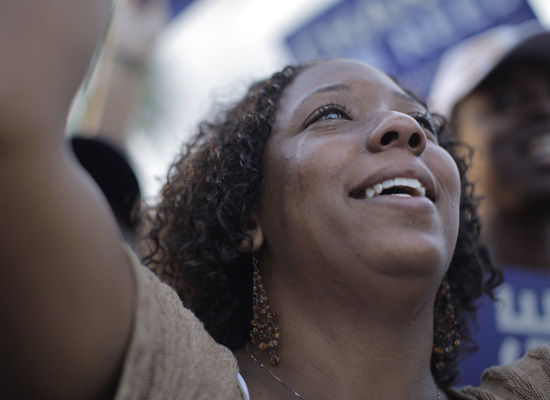 Florida, October 20th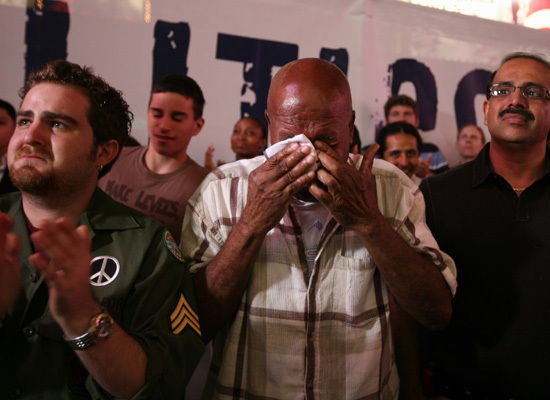 Watching Obama accept the Democratic nomination, Times Square, August 28th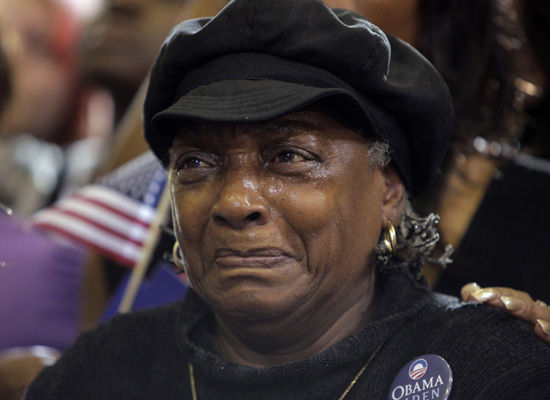 Virginia, October 28th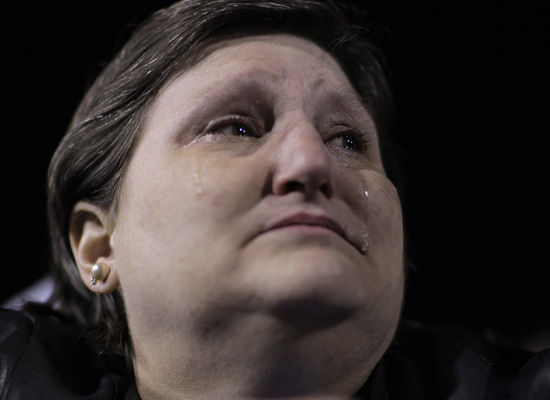 Virginia, October 28th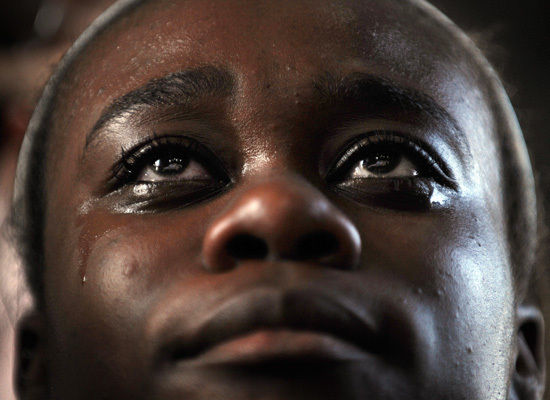 Virginia, June 5th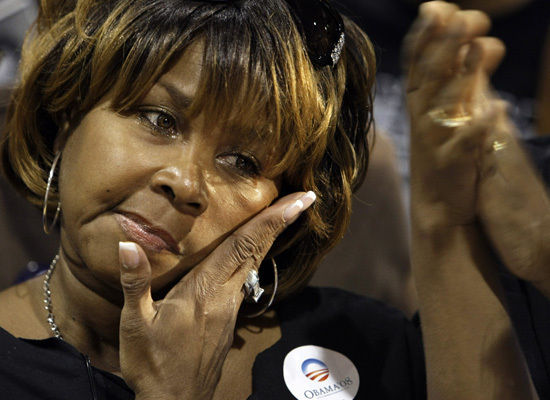 Michigan, June 16th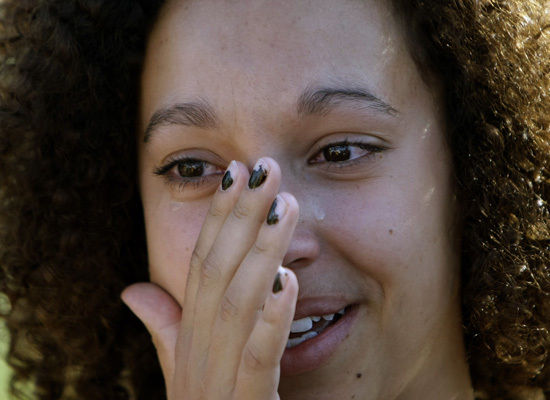 Nebraska, August 30th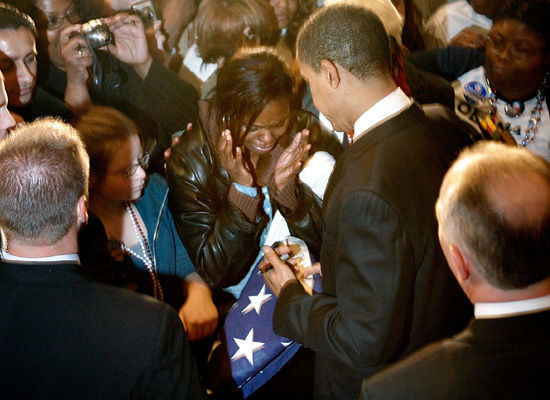 St. Louis, Missouri, February 2nd. Lisa Wells-Blackmon cries as Obama signs the flag that covered her brother's casket. Her brother was in the military and killed in Afghanistan.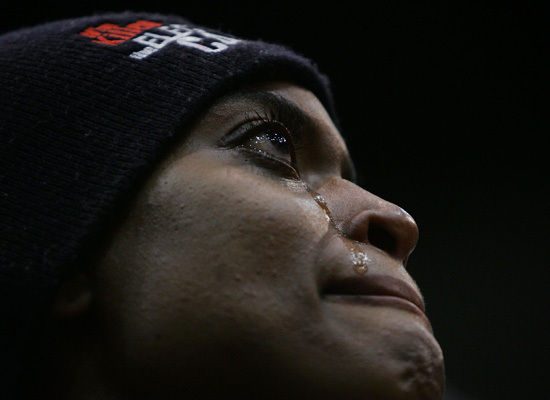 Watching Michelle Obama speak, Los Angeles, February 3rd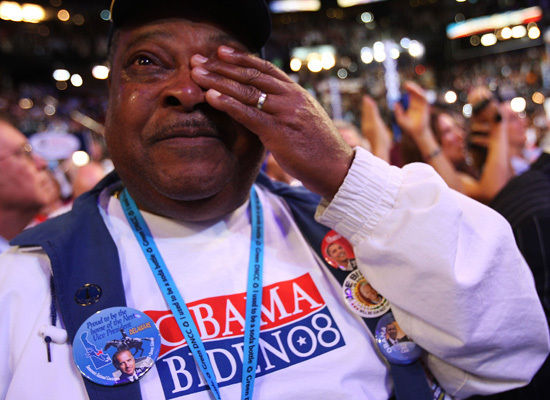 Denver, August 27th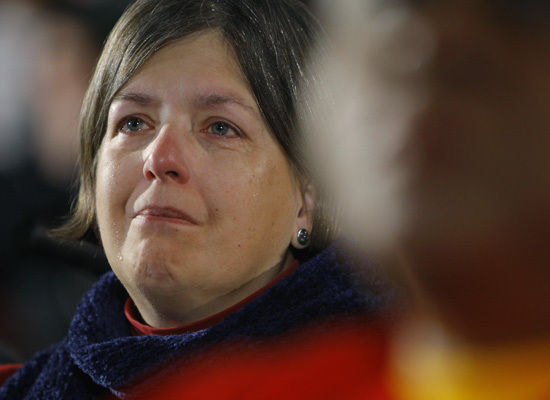 New Orleans, February 7th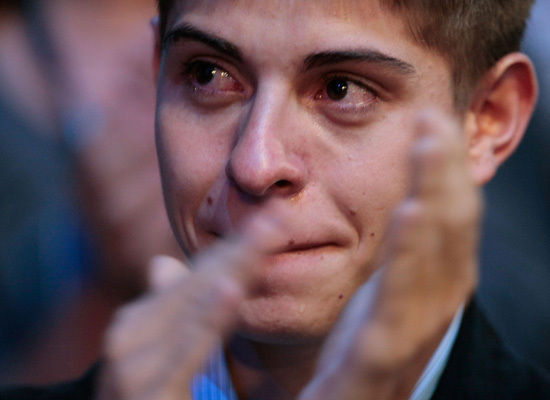 Denver, August 26th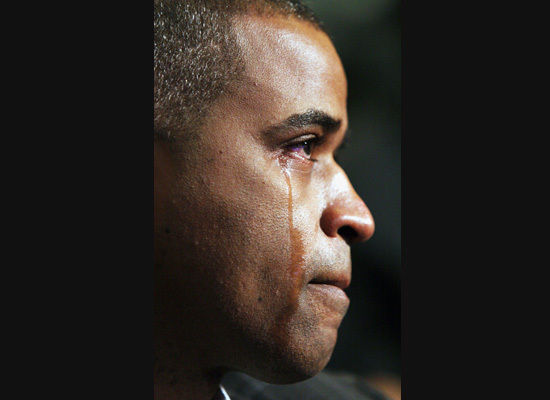 Watching Obama's speech on race, Philadelphia, March 18th
New York, Nov 8, 2008
Chicago, Nov 4, 2008
Kimberly Dalton Mitchell, 26, of Astoria
Oprah Winfrey, Nov 4, 2008
Rev. Jesse Jackson, Nov 4,2008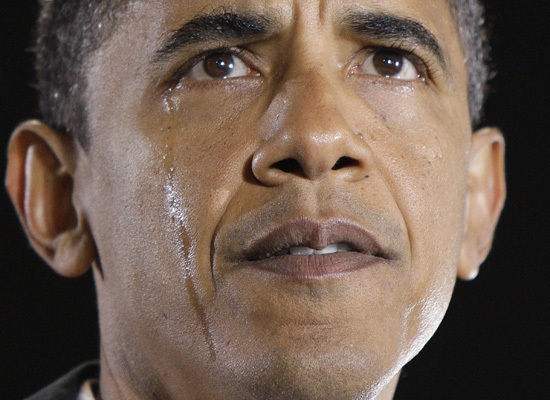 Obama talks about his late grandmother on November 3rd.