If you have ever wondered how you could tweak your computer so that it starts up a little bit faster, you may want to stop some unnecessary programs from default starting each time you turn on your computer. These programs usually consume your computer's RAM which in turn slows your computer speed.
Here are the steps on how to remove the unwanted startup programs:
For Windows XP:
Click START
Choose RUN
Type in
msconfig
Click OK
For Windows Vista:
Click START
In the search box, type in
msconfig
Press Enter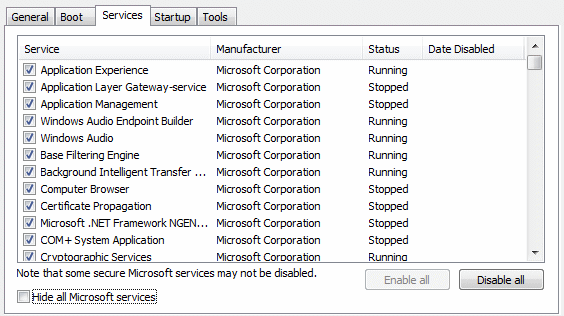 When "System Configuration Utility" window opens
Click the "
Startup
" tab
Now, carefully,
unckeck
the applications which you don't want to start up with windows.
After you are done, click
OK
That's it.
The changes you have just made will take effect when you restart you computer.
BONUS: If you don't want to use this path, then you may install
RevoUninstaller
and use one of it's features to easily check and uncheck startup programs, it works just like this little tweak you read above.